So I've been on a roll with cards lately. It started with a birthday card for a friend and then mother's day cards and then another birthday card and well here ya go! All of the cards themselves were cut with Wild Card.
The first one is a birthday card. The paper is Me & My Big Ideas, the flower is Prima (too lazy to make my own lol), the marquee shape is from Storybook.
Another card without a purpose. The flourish is from Home Decor and the paper is Bazzill Bling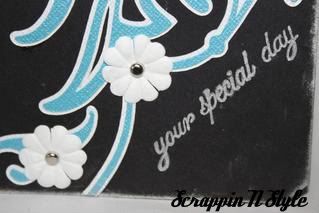 A mothers day card for my grandma. The flower is from Plantin Schoolbook and the letters are from Storybook.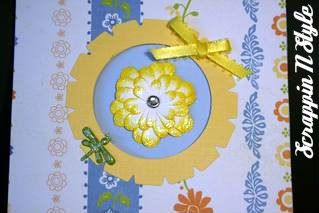 A very simple mother's day card I made for my mother in-law. The hearts are Home Decor and the letters are Storybook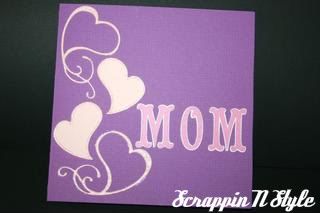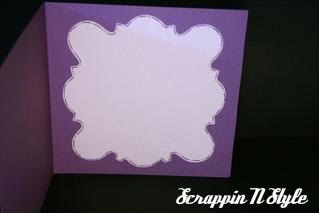 The last thing I made is a box (thank you Okie) for a friends birthday that I filled with lots of embellishments.